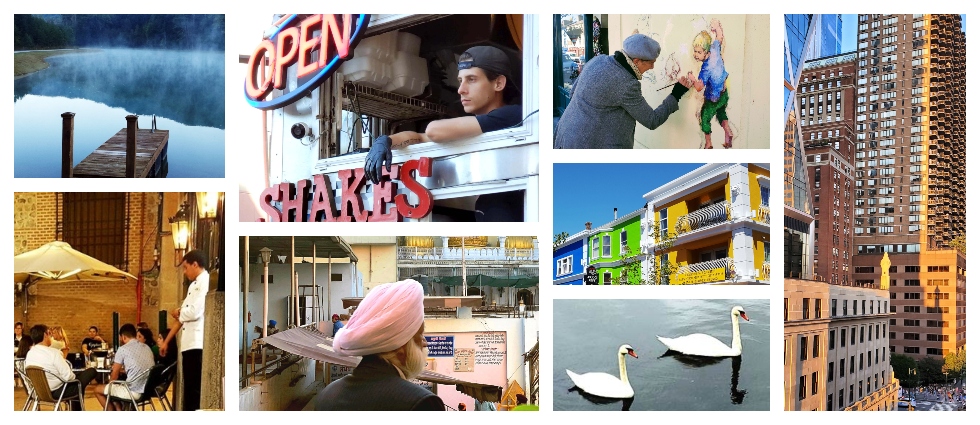 Love2Fly (Iberia Airlines)
Learning Flamenco in Madrid
Spain's quintessential art form flamenco is a highly seductive, captivating dance and music. The soulful expressions of the dancers, the swish of ruffled skirts hiked knee high to emphasize intricate steps, plus the sensual yet ramrod-straight dominance of male partners entices wannabes from around the world to learn the dance in the country where it originated. But desire and reality are not always the perfect fit. It's almost impossible unless you're born into a flamenco atmosphere.
Providence Journal
Doolin – Ireland Tiny Enclave with Musical Clout
When the Atlantic crashes against the Cliffs of Moher with such force it mimics a thunderclap and, slightly inland, a cow moos in the pitch-black night, both sounds complement the rural landscape of Doolin. But it's the feisty, toe-tapping tunes drifting from the doorways and up the narrow chimneys.
Situated in Western Ireland between Shannon and Galway, supposedly the best traditional Irish music is played here.
Fodors
The Barber Who Created a Picasso Museum
It's common for expatriates with a cause to befriend fellow countrymen in their adopted land. For some, daily living without the awareness of their birth country around them can grate on the mind. Perhaps that pathos led Pablo Picasso to support fellow Spaniard Eugenio Arias when they met. The artist had already spent 90 percent of his life living outside of Spain because of its fascism. Arias, a barber, had fled the country in 1939 when Franco won its civil war.
FWT Magazine
Portugal's Devotion to Ginja
At its inception centuries ago, ginja was used for digestive purposes. Eventually the sweet liqueur made its way to wealthy clients, then into fado establishments. Today the drink enjoys record popularity and is sold everywhere.
Off Rossio Square, which is Lisbon's unofficial center, are standing-room-only bars. It's obvious they have been around for ages as are their vintage posters. What catches my eye, is their non-ending stream of customers.
Offbeat Cleveland (Editor's Choice Award)
Family-friendly Cleveland has the world's largest PEZ collection. There's a museum of restored religious statues and a free museum at Case Western Reserve University that highlights historic contraceptive tools and practices.
Kentucky Bourbon Trail (Editor's Choice Award)
Hop-on, hop-off or tour the Kentucky Bourbon Trail in three days. Guides are at the distilleries. Learn how bourbon is produced. Sip samples. Stop in towns to experience Americana at its best.
Next Avenue
The Plane Ride That Changed My Mind About Tattoos
I was at Newark Airport waiting for my cross-country flight to San Francisco when a young man nearby stretched and swayed his willowy body, arms raised hallelujah-style. A tattoo began at his wrist, encircled his forearm and disappeared into an Army-fatigue jacket scrunched at his elbow.
My Father's Forgotten Grave
Now recently retired, I'm reflective and forgiving of my father. I feel deep compassion for his life ravaged by alcohol. Today, I recognize his absence had empowered me to lead a fulfilled life, one I love, minus his harmful, hands-on presence. It's a life he made possible. But where was he buried?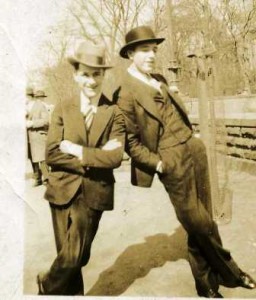 NextTribe
Reuniting with an Old Lover
My life as a single retiree was routine, splitting my time between homes in Manhattan and New England. The bonus was grown children and grandchildren. But, as I aged, I'd developed a been-there, done-that attitude. Exciting surprises seemed over until a "Hey Judith, remember me?" message popped up.
"Oh my, a blast from 1984 and my glorious Madrid past…call to catch-up," I wrote back. He did call and told me my old business card had surfaced as he emptied his desk for retirement.
INTERVIEWS
Part of writing a book or books is the marketing portion, not a favorite for many writers. But a Q&A interview not only reveals who the author is and the story behind their book but answers reveal who the author is to themselves.
Gina Akoa Interview